December 2015 Featured Band
Every month, a randomly selected band will be featured here. If your band wants to be featured on this page,
click here
.
Zeitgeist 77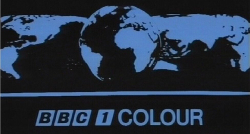 http://sandazjomes.wix.com/zeitgeist-77
Zeitgeist 77 are four piece band based in the North East of England. Spread between Billingham and Yarm in the Teesside area and playing only their own compositions.
They could be classed as alternative, but don?t mind mixing in different genres, all hailing from different music backgrounds ? mainly rock driven drums a funky, sometimes motownlike bass with punky appeggio ridden guitar and a charismatic singer connecting manicly with the audience.
Zeitgeist 77 are driven by primarily songwriting, having numerous hooks and catches in their songs - Their mission statement is

NO COVERS NO COMPROMISE
They have also recently played with bands such as The UK Subs, 999 and GBH and also the Vibrators in Middlesbrough and UK Decay in Stockton.
Also The Rezillos and Duncan Reid in a sell out show in Stockton. More recently they have played sell out shows with Sigue Sigue Sputnik, The Inspiral Carpets, Stiff Little Fingers and The Stranglers.
They also have a melodic side to them which allowed them to play The Arc in Stockton and also sell out a 350 capacity Billingham Synthonia club.
Plus they have played open air in Billingham Town Centre on November 30th 2013 to mark the finale of the burial of a time Capsule for 65 years They have produced a few videos
Search You Tube for 1 Learning How to run 2 Abusive Behaviour 3 The day everybody dies 4 End of Days - 5 Chris Myers Fancies You all with Zeitgeist 77 in the search tag
Check out the Facebook page and you can see over 700 followers
In 2014 Zeitgeist 77 released their debut album - Six Billion Stories
In December 2015 Zeitgeist 77 release their 2nd Album ? We Are Zeitgeist 77
Started: 2011
Members:
Chopper - Vocals
Daz Thomas Guitars
Geezer - Bass
Boz Borrow - Drums
Location: UK
Influences: Red Hot Chili Peppers - The Clash - The Stranglers - The Skids - AcDC
Sounds Like:
Next Show: Friday, December 4th - The Corporation Club, Hartlepool with The Bermondsey Joyriders

Copyright © 2005-2023 Jack, All Rights Reserved.
Powered by: