January 2009 Featured Band
Every month, a randomly selected band will be featured here. If your band wants to be featured on this page,
click here
.
Chachi On Acid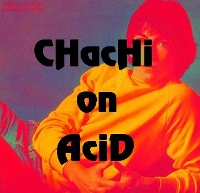 http://www.myspace.com/chachionacid
Hardcore punk rock from Canada that takes fucking up very seriously.
Started: 1991
Members:
Nib Arcola - Vocals
Nipples Arcola - Bass
Squirrel Fucker Arcola - Guitar
Hairy Arcola - Drums
Location: Listowel, Ontario, Canada
Influences: Music that we don't think sucks from any genre.
Sounds Like: Music that sucks but it actually sounds better because we don't suck.
Next Shows:
January 16th in London Ontario
We'll be playing with The Dangling Labias (reunion show) Maple Street Impressions, The Hymen Smashers + a few more TBA's @ The Embassy. $5- licenced/all ages, doors at 8
February 6th in Toronto Ontario
details are still TBA

Copyright © 2005-2022 Jack, All Rights Reserved.
Powered by: