March 2017 Featured Band
Every month, a randomly selected band will be featured here. If your band wants to be featured on this page,
click here
.
Strike Orange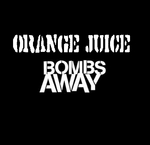 http://www.myspace.com/strikeorange
Strike Orange (formally knowed as Orange Juice) officially started in March of 2003, when guitarist Nick Juice, drummer Bruce Fitzgerald and now lead vocalist Evan, decided they wanted to start a band. The fact that Orange Juice exists today is a grand feat in itself, considering none of them had picked up an instrument in their life. So from this time on, through early 2004, the band slowly learned to master their instrument of choice and how to play together as a band.
In the spring of 2005, the trio recorded a five-song demo, self-produced, with a 4-track tape recorder and a decent set of microphones. The recording was primitive in form, but got them attention in their local town. The recording was thoughtfully titled, "The Pulp Demo." Through the summer of 2005, the band practiced relentlessly, forming a respectable seven-song set, which landed them their first show at the annual Punk In The Park in Rutland, Vermont. The show was a success and the group has been offered shows consistently since.
The debut Orange Juice album, "Land Of The Dead," released on September 20, 2007, was recorded and mixed in twenty different sessions from December 2006 through June 2007 with renowned folk/rock guitarist Phil Henry. The album consisted of twelve tight songs, taking equal stabs at melodic hardcore, 80's hardcore, street punk and contemporary metal with Iron Maiden influenced guitar riffs. With their debut album "Land Of The Dead," the group headed out on tour for two weeks.Before the tour, Orange Juice was able to pick up a new bass player so Evan could focus more on vocals. Now with Matt on bass played shows every weekend all over the New England area after the tour came to an end
However, in late October, drummer Bruce Fitzgerald and bass player Matt Kimball left the band. Without a drummer and still shows still booked, OJ turned to ex-Tragic Fallacy drummer, Ben Mench-Thurlow. Ben accepted the offer to play drums for Orange Juice
In May of 2008, Orange Juice changed their name to Strike Orange. This was to prevent a possible copyright infringement with the 1980's band Orange Juice out of Europe. The band promised to their fans to keep the same style of music, ideals, and morals that Orange Juice had.
In addition to the music, Strike Orange endorses a lifestyle based on non-violent resistance and an attempt to break down the barriers of racism, sexism, homophobia, ethnocentrism and all forms of capitol making money at the expense of human dignity. We are not a fan of the current Bush Regime and its belief that the US may use unilateral military force at will. Our government's belligerent foreign policy with the illegal and immoral occupation of Iraq is a serious threat to the security of the world. All four of us in Strike Orange take this seriously and will do whatever is necessary to awaken the people of this country to its government's horrific atrocities to humankind. Strike Orange is a band that can't be silenced.
"For those who have never tried Strike Orange , it's a five-year-old, fast-paced punk band with a conscience. It claims on its MySpace page, "All [three] of us in Strike Orange . . . will do whatever is necessary to awaken the people of this country to its government's horrific atrocities to humankind." And they do it with pretty good guitar hooks, too."
The Boston Globe, May 2008.
Started: 2003
Members:
Ben Mench-Thurlow - Drums
Nick Grandchamp - Lead Guitar
Evan Kurant - Bass/Vocals
Dan Whitebread - Rhythm Guitar
Location: Vermont
Influences: Anything with a conscience.
Sounds Like: Awesome.
Next Shows:

Copyright © 2005-2023 Jack, All Rights Reserved.
Powered by: