April 2012 Featured Band
Every month, a randomly selected band will be featured here. If your band wants to be featured on this page,
click here
.
Shocking Behavior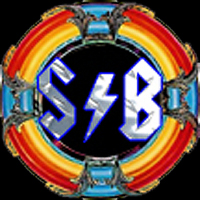 http://myspace.com/shockingbehavior
In spring 2009, Kicking Dicks frontman Ruckus auditioned Amigo to take his place after he would leave for boot camp. However, the Kicking Dick shortly broke up after his departure. Amigo contacted the three of the four original members; Tard former lead guitarist now on bass, Kornflakez former bassist now on rhythm and Skittlez going from drummer to lead guitarist. Finally rounding out the line-up with Chet on drums, aka Hefe, guitarist for Chubby Bunny. Starting with five songs SB recorded a split with Chubby Bunny released in September of 2009, and played their first show with the now defunct Piracy (Massachusetts) in November.
Started: Summer 2009
Members:
Amigo - Vocals
Skittlez - Lead Guitarist
Kornflakez - Rhythm Guitar, Tard-Bass,
Chet - Drums
Location: Bangor, Maine
Influences: Minor Threat, FEAR, The Exploited, Slayer, Megadeth, Judas Priest, Iron Maiden, Children of Bodom, Cradle of Filth.
Sounds Like: Thrash punk with lots of metal/death metal influences.
Next Shows:

Copyright © 2005-2023 Jack, All Rights Reserved.
Powered by: