November 2009 Featured Band
Every month, a randomly selected band will be featured here. If your band wants to be featured on this page,
click here
.
Say Bok Gwai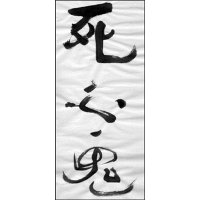 http://www.monkeykingrecords.com/sbg
(SBG) combines American hardcore, metal, punk, experimental, improvised and thrash music, with Cantonese and English vocals creating the first and only CantoCore band in existence. SBG consists of Alex Yeung(composer/guitarist/vocalist) and Andre Custodio aka Tong Long(drummer). With a Chinese American perspective unique to San Francisco, this CantoCore duo creates a new direction in music rooted in Chinese culture and American culture.
Started: 2004
Members:
Alex - Guitar and Vocals
Tong Long - Drums and Vocals
Location: San Francisco, CA
Influences: Old school hardcore, thrash and metal, improv
Sounds Like: Slayer, Dri, Minor Threat
Next Shows:
11/29/2009 6:00 PM - The Fire Escape 7431 Madison Ave, Sacramento, California: Say Bok Gwai, Flower Violence, Kobra Kommander, Summit, and most likely Wounds

Copyright © 2005-2023 Jack, All Rights Reserved.
Powered by: