July 2016 Featured Band
Every month, a randomly selected band will be featured here. If your band wants to be featured on this page,
click here
.
Morgan Frikz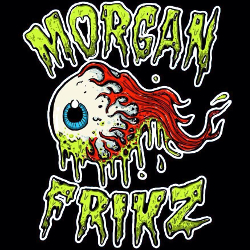 http://www.facebook.com/morganfrikz
Morgan Frikz is a female hxc punk band from mexico city!
Started: 2014
Members:
Joss Mallowe
Laura Riot
Angy Drummer
Location: Mexico City, Mexico
Influences: Hardcore Punk, Punk Rock, Metal, Thrash
Sounds Like: Fucking awesome!
Next Shows:

Copyright © 2005-2023 Jack, All Rights Reserved.
Powered by: