June 2018 Featured Band
Every month, a randomly selected band will be featured here. If your band wants to be featured on this page,
click here
.
Moldy Laundry Boys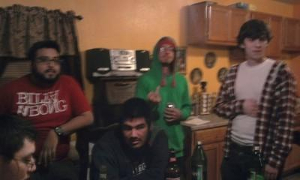 https://www.facebook.com/moldylaundryboys
We like singing about sex, drinking, and anything else we do whether its ethier eating food or having a rough night, we keep it to the old school roots with a new party style, were always down for a show and maybe a little else.
Started: 2/01/2010
Members:
Mark
Edy
Louis
Martin
Location: Laredo, Texas
Influences: Suicidal Tendencies, Operation Ivy, Rancid, GBH, Slayer, Sublme, Assorted Jelly Beans, GG Allen, Megadeth.
Sounds Like: Punk, Ska
Next Shows:

Copyright © 2005-2023 Jack, All Rights Reserved.
Powered by: