January 2018 Featured Band
Every month, a randomly selected band will be featured here. If your band wants to be featured on this page,
click here
.
Masked Villains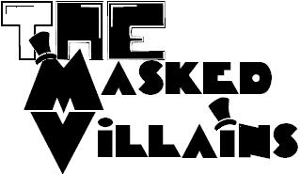 http://www.myspace.com/themaskedvillains
We are a 5 piece Clockwork Punk band from Los Angeles California. Who started sometime in the spring of 2005. With Lead Guitarist Dimy, Drummer Bubba, and vocalist Adam. Since then we have gone through an array of musicians to find the missing pieces for our band and therfore we landed Scum for Guitar and Logan for bass. We do not play any specific kind of A Punk sub-genre we are simply a Punk band!
Started: 2005
Members:
Dimy Villain - Guitar
Adam Villain - Vox
Bubba the Bum - Drums
Scum Villain - Guitar
Logan - Bass
Location: Los Angeles, California
Influences: The Blood, Major Accident, Cock Sparrer, English Dogs, Cockney Rejects, Menace, Alice Cooper, The Clash, and The Who
Sounds Like: Clockwork Punk with A Kick To it!
Next Shows:

Copyright © 2005-2023 Jack, All Rights Reserved.
Powered by: