February 2021 Featured Band
Every month, a randomly selected band will be featured here. If your band wants to be featured on this page,
click here
.
Maggie Pullit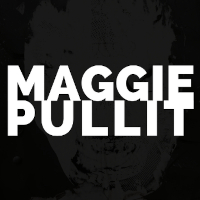 https://maggiepullit.bandcamp.com
Two brothers. Mediocre pop-punk from Illinois. All streaming profits donated to charities supporting equality, social justice, and civil rights.
Following the breakup their former band, Champaign-Urbana's (IL-USA) pop-punk trio The Anti-Social End, brothers Drew and Chad recorded what would become Maggie Pullit's first full-length album titled Put It to Rest in 2009. An eight-year hiatus would follow before Maggie Pullit would return to record an experimental side-project EP with Los Angeles theatre performer Trip Salto titled Waste of Time. Maggie Pullit continues to write and record music today, with their most recent release being 2020's single Headboard. All profits from the music they create are donated to charities that support equality, social justice, and civil rights.
Started: 2009
Members: Drew - Guitar/Vocals
Chad - Drums/Vocals
Location: Champaign, IL, USA
Influences: Green Day, Saves the Day, Alkaline Trio, Millencolin
Sounds Like: Saves the Day, Green Day
Next Shows:

Copyright © 2005-2023 Jack, All Rights Reserved.
Powered by: