March 2019 Featured Band
Every month, a randomly selected band will be featured here. If your band wants to be featured on this page,
click here
.
The Liberals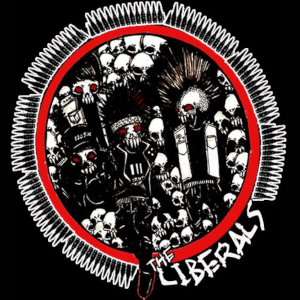 http://theliberals.blogspot.com
The Liberals was born in years 2002 by andax till mid 2006. Basicly The Liberals base in Southern Of Malaysia , Johor. But start 2006 The Liberals come up to Kuala Lumpur scene and major of the new line up are from around Kuala Lumpur and Selangor.
We're the new generation of Malaysian punx band to recover what our pioneer left for us from deads. Our legendary local punk band has an extensive and made the history in our scene. Our Music is more to Hardcore and Punk Rock. And the major influence are from The Casualties, GBH, Cheap Sex, Gamelanoink , The Exploited dan The Bollocks. The Liberals released first demo in 07th July 2007 "Kita Kawan Bukan Lawan" demonstrate exactly how The Liberals try to bring up back the punk music in Malaysia and picked up where our locals pioneer punk band left off. it's not about being bigger, faster or somewhat better than anyone. it's not about competing, dressing stylishly or waving flags. it is about the content of mind and heart, not only ours, but everybody believing in this type of music, keeping this spirit as DIY as it always had to be! this is for everyone! we put spirit, passion and anger into our music. are you with us? UP THE PUNX!
Started: 2002
Members:
Andax
Location: Malaysia
Influences: The Casualties, Anti Flag, The Exploited
Sounds Like: The Casualties, The Exploited, Hardcore Punk Rock
Next Shows:

Copyright © 2005-2022 Jack, All Rights Reserved.
Powered by: