January 2012 Featured Band
Every month, a randomly selected band will be featured here. If your band wants to be featured on this page,
click here
.
Last Resistance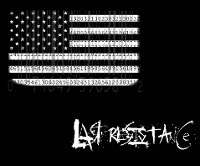 http://lastresistance.net
Last Resistance is a politically charged and social minded punk band from Arizona. In January 2007 we went to the studio to record our first release "Protect Our System (EP)" which was released in Spring 2007. We have been playing the local scene here in Phoenix, AZ since about August 2006. Since then we have played 4-8 shows a month. Consisting of Travis on Drums, Andy on Guitar and Vocals, Chad on Guitar and Vocals, and LandonHell on Bass and Vocals we put together an aggressive punk sound with a political kick to boot. Since we've been together we have shared the stage with many great local and national acts such as Left Alone, All or Nothing HC, The Last Hope, Our Corpse Destroyed, The Ghouls, Krum Bums, Black Rose Phantoms, Dogsflesh, and Agent Orange as well as Warped Tour 2007. Last Resistance is currently in the studio for their first full length release to be released Winter '08.
Started: May 2005
Members:
LandonHell - Vocals/Bass
Andy - Guitar/Vocals
Chad - Guitar/Vocals
Travis - Drums
Location: Tempe, AZ
Influences: Politics + Punk Rock = Last Resistance
Sounds Like: Political Punk Rock with the occasional ska/street/old school influence here and there.
Next Shows:

Copyright © 2005-2023 Jack, All Rights Reserved.
Powered by: