April 2022 Featured Band
Every month, a randomly selected band will be featured here. If your band wants to be featured on this page,
click here
.
Lars Wallin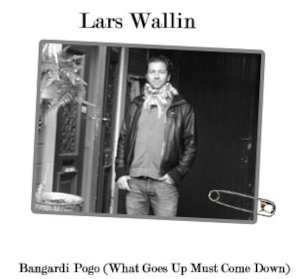 https://www.myspace.com/larswallin
Well, old style 77 punk mixed with folk and worldmusic. Weird but, good! Punkdidj!
Started: 1989
Members:
Lars Wallin
Location: Sweden
Influences: Richard Hell, Ramones, The Clash, Warumpi Band, Yothu Yindi, Wire, Dead Boys, Sham 69.
Sounds Like: Oh, very hard to describe, it's punkdidj! A mix of Eddie and the hot rods, Warumpi Band, Dylan.
Next Shows:

Copyright © 2005-2023 Jack, All Rights Reserved.
Powered by: