August 2019 Featured Band
Every month, a randomly selected band will be featured here. If your band wants to be featured on this page,
click here
.
Just Because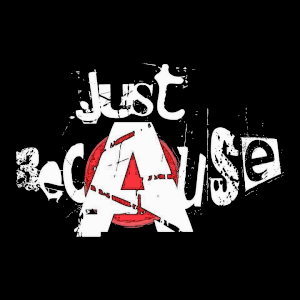 https://www.facebook.com/JUSTBECAUSE2004
*****New EP coming out really soon*****
And if you want to: follow us..download albums..stream our music...have updates about upcoming shows or album..or just feel like sending us some love/hate/requests.. Heres all the link you need!!!!
JUSTBECAUSE
Facebook:
https://facebook.com/JUSTBECAUSE2004
Youtube channel:
https://www.youtube.com/user/mitchdelisle
Email:
Just.because@live.ca
Stream:
https://www.reverbnation.com/justbecause1
https://www.quebecpunkscene.net/justbecauseband/
https://soundcloud.com/user-715849036
Download:
https://justbecause1.bandcamp.com/
CHEERS!!!!!!!
Started: 2004
Members:
Mike Wrap
Luke Catch-easy
Johnny Cola
Location: Canada
Influences: Screeching Weasel, Nofx, Rancid, The Queers
Sounds Like: Shit hahaha...naaahh....just sounds like Old School punk rock mixed with some catchy melodys and sometimes we get fuckin pissed and mad at stupid people
Next Shows:

Copyright © 2005-2023 Jack, All Rights Reserved.
Powered by: