November 2020 Featured Band
Every month, a randomly selected band will be featured here. If your band wants to be featured on this page,
click here
.
From Six Till Eight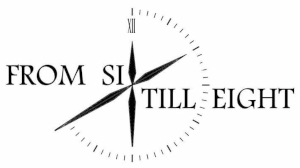 https://fromsixtilleight.bandcamp.com
We are a punk rock band from Calgary, Alberta, Canada called From Six Till Eight. We enjoy getting together to play fast, high energy music and that energy couldn't be more evident then when we play live. Our sound is influenced by 90's punk rock and we try to bring the same energy and speed as bands like Bigwig and Good Riddance. In the past year we have started playing show's and have already been lucky enough to share the stage with Seaway, The Dirty Nil, The Mahones, and have an upcoming show with Living With Lions in February. We also released our first album called We're Not Good But We're Fast in October. 2015 was an exciting year we can't wait for the amazing things the next year will bring.
Started: 2011
Members: Kevin Franklin - Drums
Rory Redwood - Rhythm Guitar / Lead Vocals
Matt Lannon - Lead Guitar / Vocals
Kent Shupe - Bass / Vocals
Location: Calgary, AB, Canada
Influences: Bigwig, Good Riddance, Strung Out, NOFX, Lagwagon
Sounds Like: It's kinda like Bigwig. But like. If the lead singer had a bad stroke. Oh and the guitar players maybe lost a finger or something.
Next Shows:

Copyright © 2005-2023 Jack, All Rights Reserved.
Powered by: