November 2015 Featured Band
Every month, a randomly selected band will be featured here. If your band wants to be featured on this page,
click here
.
Explenden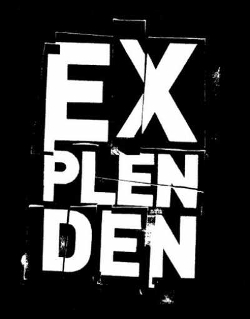 http://www.explenden.com.ar
Punk rock Argentino, with 10 years of experience and 5 albums released. Explenden literary influences Stephen King books, the lyrics reflect society and the problems of this world and delusions of people who are not like living in this world.
Started: ?
Members:
Luter King - Voice
Checho Roars - Guitar
Monty Burns - Guitar
Willy Chung - Bass
George Crown: Drums
Location: Buenos Aires, Argentina
Influences: Ramones, Sex Pistols, The Clash, Mal Momento, Stephen King.
Sounds Like: http://www.myspace.com/explendenoficial , http://www.purevolume.com/explenden - www.facebook.com/Explenden
Next Shows:

Copyright © 2005-2023 Jack, All Rights Reserved.
Powered by: