May 2015 Featured Band
Every month, a randomly selected band will be featured here. If your band wants to be featured on this page,
click here
.
End Credit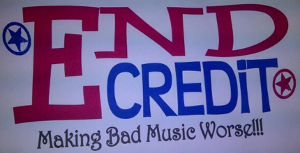 http://www.facebook.com/ecpunks
End Credit - Punk/Reggae.
Started: 2012
Members:
Lozz - Plucks/Shreds/Vox
John - Bangs/Hits/Vox
Jimmy - Twangs/Slaps/Vox
Location: Birmingham, UK
Influences: Punk/Reggae/Drum and Bass.
Sounds Like: Us.
Next Shows:

Copyright © 2005-2023 Jack, All Rights Reserved.
Powered by: