November 2017 Featured Band
Every month, a randomly selected band will be featured here. If your band wants to be featured on this page,
click here
.
Driverside Airbag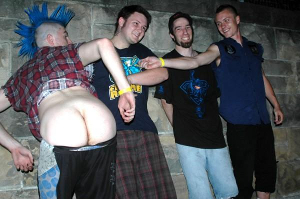 http://myspace.com/driversidepunk
Driverside Airbag began in 2003. This band maintains the punk rock sound that rocked the world in the 1990's. The aggresive, fast and sometimes nonsensical outfit is a reminder of what punk music should embrace.
Started: 7/4/03
Members:
Rory - Vocals/Bass
Sheivo - Guitar
Drew - Drums
Tommy - Triangle
Location: Budgewoi, Australia
Influences: Hard drugs, bad grammer, cheap prostitutes.
Sounds Like: An acid trip in a cd player.
Next Shows:

Copyright © 2005-2023 Jack, All Rights Reserved.
Powered by: