February 2016 Featured Band
Every month, a randomly selected band will be featured here. If your band wants to be featured on this page,
click here
.
Dirt Box Disco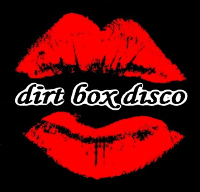 http://www.myspace.com/dirtboxdisco
We are DIRT BOX DISCO from England - UK, been together for just under a year, gig regular, 5 members from previous bands - DETERANT, Danny & The Deadbeats and KID KLUMSY, we are very much a LIVE band, visualy entertaining aswell as musicaly DIRT BOX DISCO shows are high energy and FUN!
Started: 2009
Members:
WEAB - Lead Vocals
RUSS - Guitar + Vocals
CHRIS - Bass + Vocals
DAN - Guitar + Vocals
MAFF - Drums + Vocals
Location: UK
Influences: Everything rock n roll!!!!
Sounds Like: Punk Rock
Next Show:

Copyright © 2005-2023 Jack, All Rights Reserved.
Powered by: