June 2020 Featured Band
Every month, a randomly selected band will be featured here. If your band wants to be featured on this page,
click here
.
The Damed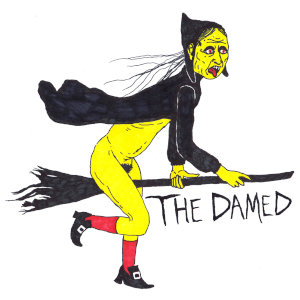 https://facebook.com/thedamedband
An unapologetic punk band fronted by guitarist-vocalist Heather Hellskiss, bassist Suzanne Slade and drummer Watts Yoshizawa. Angular stricken guitar riffs soaked in chorus and fuzz feed the brooding driving bass lines that weave between the tom-ridden disco punk surf beats. The sarcastic, aggressive lyrics are thrusted at you like knives while still maintaining a comforting catchy melody. The Damed writes songs about feminism, equal rights and is fueled by angst caused by the Trump administration and their complicit allies.
Started: February 2018
Members: Heather Hellskiss - Vocals/Guitar
Watts Yoshizawa - Drums
Suze Slade - Bass/Vox
Location: Los Angeles, California
Influences: Sonic Youth, The Coathangers, Savages, Velvet Underground, Slant 6, Bikini Kill, Free Kitten, Summer Cannibals, The Need, Love & Rockets, Sleater-Kinney...
Sounds Like: Sonic Youth meets Bikini Kill
Next Shows:

Copyright © 2005-2023 Jack, All Rights Reserved.
Powered by: