August 2018 Featured Band
Every month, a randomly selected band will be featured here. If your band wants to be featured on this page,
click here
.
Cutlass Supreme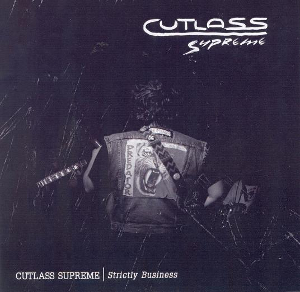 http://cutlasssupreme.bandcamp.com
Cutlass Supreme is a rock and roll (punk / metal) band from Bellingham, Washington. Currently relocated to Seattle, Cutlass has played over a hundred shows and released a debut album titled "Strictly Business". The band lives in their RV (rape van)and will be touring the west coast during September and October of 2013.
Started: 2010
Members:
Colin Montgomery - Singer / Guitar
Siraj Mehyar - Guitar / Vocals
Jerry Hernandez - Drummer
Mick Greene - Bass
Location: Seattle, Washington
Influences: Motorhead, Iron Maiden, Misfits, Rainier.
Sounds Like: Punk Rock Sipping On Metal.
Next Shows:

Copyright © 2005-2023 Jack, All Rights Reserved.
Powered by: