December 2020 Featured Band
Every month, a randomly selected band will be featured here. If your band wants to be featured on this page,
click here
.
The Bronco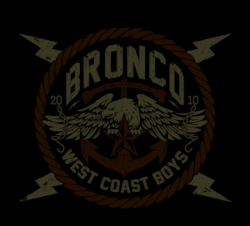 http://www.broncoofficial.com
The Bronco three-piece is a full on powerhouse fronted by Matt Dee who also is the main writer. Lyrics is sticky and there is often a human story unfolding. With a voice compared to Psychedelic Furs Richard Butler he delivers his message with conviction. The Bronco is firmly rooted in the late 70's punk and powerpop without being revivalists.
Started: 2010
Members: Matt Dee - Vocals / Guitar
Nick West - Bass / Vocals
Pete-Oh - Drums
Location: Gothenburg, Sweden
Influences: Sex Pistols, The Damned, Generation X, Cheap Trick, Chris Spedding, Paul Westerberg. To many to mention but it all adds up.
Sounds Like: Straight! No chaser...
Next Shows:

Copyright © 2005-2023 Jack, All Rights Reserved.
Powered by: