June 2011 Featured Band
Every month, a randomly selected band will be featured here. If your band wants to be featured on this page,
click here
.
Vigilante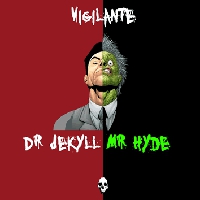 http://www.myspace.com/vigilantepunkband
After a year and a half of hiatus, Vigilante are back together and recording new material. Vigilante at there peak were gigging across the Midlands and other parts of the UK with air play on Mike Davies punk rock show on Radio 1 and compilation releases in California with other great bands. Those days are fond memories and ones we won't be forgetting for a while. Currently Vigilante is back to the 2 piece that recorded its first demo back in 2004. They have a new full length album coming in April called Dr Jekyll, Mr Hyde and we shall be back on the road once the new line-up has been confirmed. Please take some time to have a listen to the new material and give us your feedback on them Keep punk Rock alive Tank and Yungy Oi Oi VIGILANTE
Started: 2004
Members:
Tank - Main Vox and Bass
Yungy - Guitars and chants
Location: Wolverhampton, UK
Influences: Social Distortion, NOFX, Pennywise, Alkaline Trio, Bad Religion, Snuff, Face 2 Face, The Offspring.
Sounds Like: Pennywise/old offspring progressions with Anti-Flag political undertones and NOFX highlights.
Next Shows:

Copyright © 2005-2023 Jack, All Rights Reserved.
Powered by: