July 2013 Featured Band
Every month, a randomly selected band will be featured here. If your band wants to be featured on this page,
click here
.
Verbal Dispute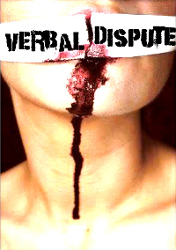 http://myspace.com/verbaldisputesa
Local San Antonio Band with old members of Broken Spokes.
Started: 2009
Members: Rodeo Girl Adrian
Lil Chris
Tejas Thomas
Nick
Chino
Location: San Antonio, Texas
Influences: A lot of punk and hardcore
Sounds Like: Ourself
Next Shows:

Copyright © 2005-2023 Jack, All Rights Reserved.
Powered by: