June 2017 Featured Band
Every month, a randomly selected band will be featured here. If your band wants to be featured on this page,
click here
.
The NimbWits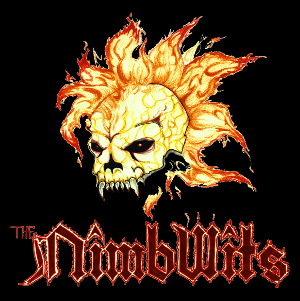 http://www.reverbnation.com/thenimbwits
We are a Punk Rock Band from Copenhagen. We have known each other for many many years as friends - actually since 1979 - 80, when some of us played in a Punk Band together. But common to all of us was that we all played Punk Rock in various bands during this period..After the split up of the different bands, we were playing in; we have all along since the good old days been active in other bands. But then in 2012 we talked about that it might be fun to head back to our roots and form a new Punk Band together and see what happens, and so we did. We also hooked up with this young dude Søren Crawack for a short period, but due to the fact that his main band Impalers are doing very well, he left the band to concentrate on promoting that!!.. .. We have just completed our line-up when an old friend Gert joined the band...So now!! It's just us old buggers having a lot of fun and we look forward to presenting our music for those who bother to check us out ... PUNKS NOT DEAD!!!! "Just Older and Uglier"
Started: 2012
Members:
Henrik Ibsen - Vocals
Carsten Kjær Nielsen - Drums
Martin Bjørkno - Guitar/Vocals
Gert Christensen - Guitar/Vocals
Lars Marcussen - Bass/Vocals
Location: Copenhagen
Influences: Ramones, Social Distortion, NOFX, The Exploited, Misfits, Bad Brains, Black Flag, Bad Religion, G.B.H, The Casualties, Teenage Bottlerocket & many more!
Sounds Like:
Next Shows:

Copyright © 2005-2023 Jack, All Rights Reserved.
Powered by: