August 2015 Featured Band
Every month, a randomly selected band will be featured here. If your band wants to be featured on this page,
click here
.
Machinegun Earl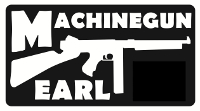 http://www.reverbnation.com/machinegunearl
Machinegun Earl is a unique punk/garage/psychedelic extravaganza out of Raleigh with catchy original tunes heavily influenced by 70's and 80's punk, 70's hard rock, 60's psychedelic and 90's grunge
Started: 2011
Members:
Colin Bunting - Vocals, Guitar
Mark Ennis - Guitar, Vocals
Mike Millinder - Bass Guitar
Chris Dunn - Drums, Vocals
Location: Raleigh, NC
Influences: Ramones, Dead Kennedys, Angry Samoans, Minor Threat, Zero Boys, Meat Puppets, Beatles, Johnny Cash, Black Sabbath.
Sounds Like: Although you can hear many different punk bands in our music, we don't really sound like any one band in particular.
Next Shows: Saturday August 1 - The Ranch - Wilson, NC
Sunday August 16 - The Whiskey bar - Wilmington, NC
Saturday October 3 - The Maywood - Raleigh, NC

Copyright © 2005-2023 Jack, All Rights Reserved.
Powered by: