December 2013 Featured Band
Every month, a randomly selected band will be featured here. If your band wants to be featured on this page,
click here
.
The Kings Kids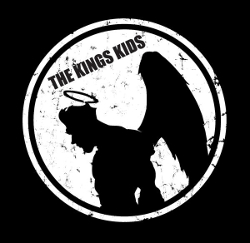 http://www.myspace.com/thekingskids
From the valley of Salinas, Ca. comes the sounds of The Kings Kids... punk and rock n' roll with a message of truth, redemption and faith.
Started: 2004
Members:
Jason Martinez - Vocals
Josh Galvan - Guitar / Vocals
Lupe Gutierrez - Bass / Vocals
Chip Fratangelo - Drums
Location: Salinas, CA
Influences: Jesus Christ, Ramones, The Clash, Swingin' Utters, Street Dogs, Rancid.
Sounds Like: '77 Punk Rock.
Next Shows:

Copyright © 2005-2023 Jack, All Rights Reserved.
Powered by: