December 2022 Featured Band
Every month, a randomly selected band will be featured here. If your band wants to be featured on this page,
click here
.
The Julian Day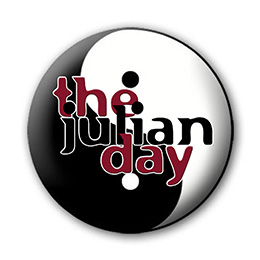 https://www.punkrockdemo.com/bands/julianday
Immersed at a young age in the songs of the great singer/songwriters of the 70s and the experimentation of 80s bands like New Order, U2 and Echo and The Bunnymen, The Julian Day fuses the two to offer a wholly new sound for 2015 that amps it up while stripping it down. With The Julian Day you'll find good songwriting mixed with just enough instrumentation to drive the songs along. Working with the idea that art is best when nothing can be added and nothing can be taken away, The Julian Day seeks to engage the listener head-on. Spare and spartanized, these songs have just the right amount of color and texture while offering brief lessons in the game of life.
Started: 2011
Members:
Julian Day
Felix August

Location: Hawaii
Influences: Iggy Pop, Suicidal Tendencies, U2, The Carpenters
Sounds Like: Crap
Next Shows:

Copyright © 2005-2023 Jack, All Rights Reserved.
Powered by: