March 2020 Featured Band
Every month, a randomly selected band will be featured here. If your band wants to be featured on this page,
click here
.
Explosive Aggression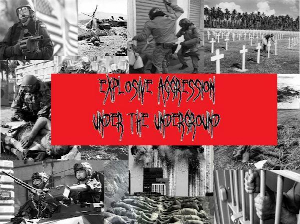 https://myspace.com/explosiveaggression
We are anti-police, anti-facist, against corupt government, and anti-mass control.
Started: 9/2008
Members:
Blake - Guitar/Vocals
Jacob - Drums
Eathen - Bass/Backing Vocals
Link - Vocals
Location: South Hill, VA
Influences: Leftover Crack, A Global Threat, Choking Victim, No Cash, Trash Talk, Magrudergrind, Dystopia, Minor Threat, Black Flag, Circle Jerks, Shoot First, Empty Grave, Total Wreck.
Sounds Like: Street Punk
Next Shows:

Copyright © 2005-2023 Jack, All Rights Reserved.
Powered by: