July 2021 Featured Band
Every month, a randomly selected band will be featured here. If your band wants to be featured on this page,
click here
.
Christ HAS AIDS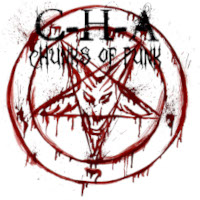 https://www.punkrockdemo.com/bands/christhasaids
Coming out of the Gutter, Christ HAS AIDS is the forming of Deathrock Punk in Goldsboro NC. Tales of Hate, Drinking & Blashphemy. Christ Has AIDS is Christ, Phreak, Jason Newkid, Jiggs, And that one sluggo guy.
Started: 2010
Members:
Christ - Vocals
Jiggs - Guitar
Jason - Guitar
Sluggo - Bass
Phreak - Drums
Location: Goldsboro NC
Influences: Gwar, Rudimentary Peni, Choking Victim, Caustic Christ, Lars Fredrickson and the bastards, DOOM, GG Allin
Sounds Like: Shit! WE WANT OUR MONEY BACK!
Next Shows:

Copyright © 2005-2023 Jack, All Rights Reserved.
Powered by: