January 2022 Featured Band
Every month, a randomly selected band will be featured here. If your band wants to be featured on this page,
click here
.
Black Tartan Clan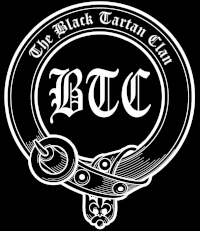 https://www.punkrockdemo.com/bands/blacktartanclan
The Black Tartan Clan is a celtic punk-rock band from Belgium. The music can be described as hard and melodic with celtic influences. The band members are Mac Touche (vocals), Mac Hoze (highland bagpipe), Mac Aël (drums), Mac Marsh(guitar), Mac Pië (bass), Mac Hoze Jr (Djembe, snare, bouzouki, banjo). We are all crazy about celtic culture but also about hard, uncomplicated music and we try to combine these influences in our songs. The Black Tartan Clan is not only about the music, it's a way of life. Comparable bands are Dropkick Murphys and The Real McKenzies. Join the Clan!
Started: 2008
Members:
MacTouche - Vocals
MacPie - Bass
MacMarsh - Guitar
MacAel - Drums
MacHoze - Bagpipe
MacHoze Jr - Keyboard, Djembe, Snare, Bouzouki, Banjo
Location: Belgium
Influences: Dropkick Murphys, The Real McKenzies
Sounds Like: Dropkick Murphys, The Real McKenzies
Next Shows:

Copyright © 2005-2023 Jack, All Rights Reserved.
Powered by: