October 2019 Featured Band
Every month, a randomly selected band will be featured here. If your band wants to be featured on this page,
click here
.
Axed and Smashed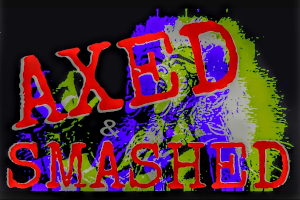 https://www.facebook.com/AxedandSmashed
Back to basics punk rock for the love and fun of it. We played The Western New York Punx Picnic in Rochester, NY and a Benefit for Planned Parenthood in Buffalo, NY most recently. We are in the process of putting our first full length release of new material together which we hope to release in the first quarter of 2020. We released a digital ep last January titled "General Slack" that has a newer song of ours, 3 rerecorded, and a PIST cover that is on bandcamp for free with all our releases expect for the song "Pitchforks Through Your Face" which was released on Tired and Pissed Records Vol. 3 compilation available on their bandcamp.
Started: 6/25/2015
Members: Justin - Drums
Mike - Bass
Bryan - Guitar/Sinus Hack
Location: Olean, NY
Influences: The Pist, Showcase Showdown, Blanks 77, The Boils, Connie Dungs, Violent Society, Broken, Operation: Cliff Clavin, The Restarts, etc.
Sounds Like: Raw Beast Punk and/or Lame poser shit.
Next Shows:

Copyright © 2005-2023 Jack, All Rights Reserved.
Powered by: