Christopher Drelinger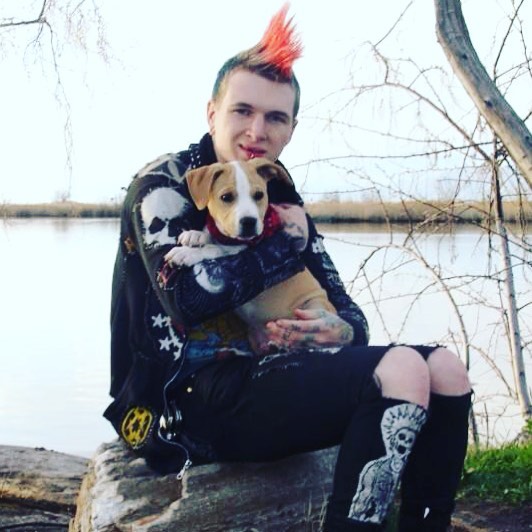 Christopher Brian Drelinger
June 5th, 1989 - June 23rd, 2016
Christopher Drelinger aka Fenrir, the host of the radio show Fang Face Radio, was killed after being struck by a semi on the Belle Isle Bridge over Interstate 44 in Oklahoma City, Oklahoma while on tour with Frontline Attack. He was a very talented, caring, and loving person with a bright future ahead of him but his life was ended prematurely. He will live on forever on this page along with his 3 Fang Face Radio shows which you can download below.
Christopher Drelinger played in several bands such as Never Say Never, N.F.F.U., The Bad Engrish, Exkizofrenia, Year Of The Wolf, Drunk As Shit, Revolt, and his latest Frontline Attack. He was also known as the rapper Fenrir. Rest in peace Christopher Drelinger, you will be missed by many.
Fang Face Radio Shows

Download Fang Face Show #1

Note: If the download button opens a player instead of downloading, you can right click (hold down the mouse on Mac) on the button and save the show.

Copyright © 2005-2023 Jack, All Rights Reserved.
Powered by: